TLG Capital (TLG) today announced it has purchased 49% of Opportunity Bank Uganda Ltd (OBUL), a tier 1 financial institution (commercial bank) with 23 branches and 22 ATM points across Uganda.
OBUL is licensed  and regulated by the Central Bank of Uganda and offers tailor made products and services for individuals, micro-businesses, and small-and-medium sized enterprises (SMEs). The bank was originally a micro-finance institution founded in 1995. The transaction makes TLG the largest shareholder of OBUL. Remaining shareholders (all NGOs) include Opportunity International Group (43%), Faulu Uganda (7%), and Food for the Hungry (1%).
TLG's investment was made via its Credit Opportunities Fund (COF) and marks a continued focus on building and supporting SMEs in three core sectors: Healthcare, Financial Institutions, and Consumer Goods. TLG has been an investor in Uganda for over a decade and other Ugandan investments include Cipla Quality Chemicals Ltd (pharmaceutical manufacturing), Vero Foods (water-bottling plant) and BAJ Service Stations (fuel retail).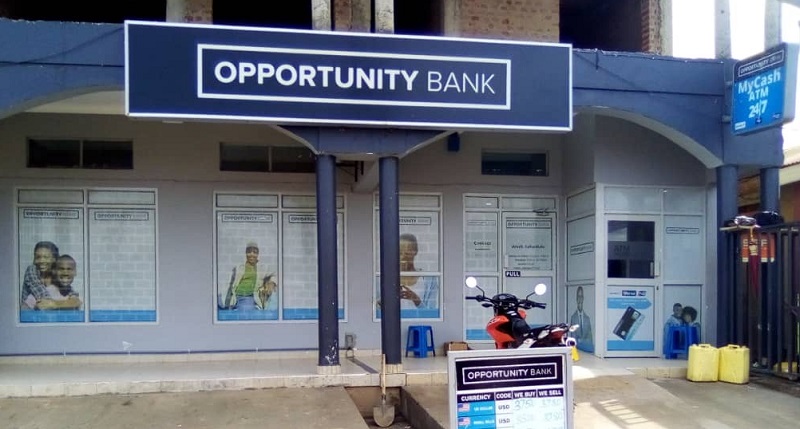 Isha Doshi, partner and CFO at TLG Capital said: "TLG was founded with the belief that social development and commercial returns can and should go hand in hand. The COF was specifically set up to support quality SMEs, and we are excited to welcome OBUL to the TLG family. Financial inclusion is a key aspect of development, and TLG looks forward to serving the unbanked and underbanked further. OBUL's products such as the Boda Boda Loan (loan product for motorcycle riders who want to acquire or expand their business), WASH (water and sanitation loans) and the education and laptop loans fit perfectly with the impact that TLG aims to create."
Banks and financial institutions have been hit hard across the continent due to COVID-19. TLG believes that this makes it the right time to invest in the sector, both from a commercial point of view and from an impact perspective. TLG believes that overlaying further digital technology within the bank's product suite will expand the bank's reach and lay a stronger pathway towards including those currently outside of the financial system. The expertise that TLG brings in terms of fintech will help OBUL progress effectively in this effort.
Phillip Karugaba, the Chairman of the OBUL Board of Directors, said he was excited and pleased with developments. "TLG Capital knows Uganda very well. We look forward to the synergies from working with TLG."
MyBucks SA (the selling shareholder) Chairman Craig Lyons commented: "The sale of OBUL to TLG, a well-respected investment company fits into our strategy of rationalising MyBucks SA to reduce debt and ensure the company is in a financially healthy position to grow its remaining investments. TLG presented a well-constructed offer that enables MyBucks to exit at an attractive value. The positive engagements between TLG and OBUL management will no doubt enable OBUL to grow from strength to strength. We wish TLG and all stakeholders in OBUL much success in the years to come."
Julian Thatcher, general counsel at MHMK Group, a pan-African private equity investment firm, was advisor to the deal.
_________________________________________________________________________
About TLG Capital:
TLG Capital is an award-winning investment holding company that focuses on private equity and debt opportunities in Sub-Saharan Africa (SSA). Debt investments are carried out through the Credit Opportunities Fund which provides investors access to the African consumer growth story. TLG has built a reputation for achieving superior commercial returns alongside high social impact, serving some of the most capital starved markets in the world. It has garnered the backing of some of the most prominent and reputable investors in the alternative investments and impact investing space.
About Opportunity Bank Uganda:
Opportunity Bank Uganda Limited (OBUL) is a Commercial Bank licensed and regulated by the Central Bank of Uganda. OBUL offers tailor made products and services for Individuals, micro, small, medium and large sized enterprises. OBUL was founded in 1995 as a Micro Credit program from Food for the Hungry International (FHI). Other key shareholders include Opportunity International group (43%) which focuses on transformation of communities, Faulu Uganda (7%) and Food for the Hungry (1%).
OBUL has a network of 23 branches and 22 ATM Points distributed in the Central, Eastern, Western and Northern regions of the country. Alternative channels include Agents distributed across the country (120 Agents) and Opportunity mobile banking system (Opportunity Kusiimu). OBUL is also a member of the Interswitch Network and our customers have access to over 400 Interswitch powered ATMS across the country.