Zimbabwe is endowed with agricultural resources. As a result, agricultural activities have a large bearing on developmental issues in the country. It contributes about 40% of the value of merchandise exports and more than half the value of raw materials to the industrial sector
However, over the past decade employment levels have reduced as a result of low investment in the country. This scenario has seen many youths being out of employment as the sector employed less labor.
While most of the world's food is produced by (aging) smallholder farmers in developing countries, older farmers are less likely to adopt the new technologies needed to sustainably increase agricultural productivity, and ultimately feed the growing world population while protecting the environment. Hence, the need to re-engage youth in agriculture.
Most young farmers in communal farming areas are lacking resilience and focus. Most of them venturing into the industry with the objectives to grow and become big, end up making poor decisions leading to their downfall. Youth often also lack access to credit, and many other productive resources necessary for agriculture.
Promoting financial products catered to youth, mentoring programmes and start-up funding opportunities can all help remedy this issue. Encouraging youth to group themselves into informal savings clubs can also prove useful in this respect. This will result in them requiring skills and capacities for collective action to ensure that their voices are heard. Policymakers themselves must also actively engage youth in the policymaking process.
Youth farmers easily get carried away hence the need to educate on the importance of investment and understanding.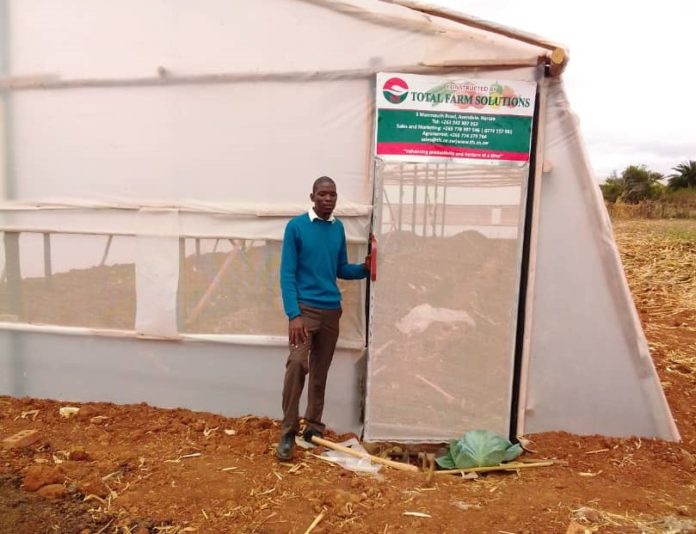 l suggest they need to understand the gap between investment and enjoyment of profits. They tend to enjoy it before they widen their farming business. A focused farmer converts his profits into something that will yield best in the future thus investment. An impoverished farmer would quickly get pleasures from his profits, thus enjoyment.
Speaking on an interview a young female farmer made it clear that she is only into farming due to lack of employment plus an existing force from her parents, thus if only she was employed somewhere she wouldn't be into Agriculture. This shows that for a farmer to be successful the passion for farming must be developed, ingrained, and engraved deeply in that person's heart first. Farmers in Gokwe North are losing their livestock to some agents who are profiteering this is due to a lack of formal markets around the area.
Those agents would sometimes exchange two weaners of the opposite sex in return for mature oxen, sometimes they would just give one and top up with a very little amount of money. Some are facing water challenges for their livestock especially during this dry season, this can only be overcome if they can team up and sink boreholes or if only well-wishers can emerge and construct large dams for them that will ensure the storage of large volumes of water that will sustain their livestock throughout the year.
Article By Hwande Sheunesu