Africa is so big you could fit all of China, the United States, and Canada in it and still have plenty to spare! Its 38 coastal countries and island governments span a total coastline of around 30 500 kilometres (18 950 miles). And with it is a necklace of the best beaches in Africa.
Some of the world's most stunning and unspoiled beaches are in Africa. This begs the question, which African country, has the best beaches? Well, that depends on the type of African beach trip you're looking for.
Because we live in Africa, we get to enjoy the sun, snorkel, scuba dive, surf, and relax on some of the best African beaches regularly. Here are our picks for the top ten beaches in Africa.
Mnemba Island, Tanzania
Mnemba Island is the epitome of barefoot luxury, located just off the northeast coast of Unguja, the largest island in the Zanzibar Archipelago. This romantic getaway is a pristine seaside paradise surrounded by the dappled shadow of a casuarina pine grove. Zanzibar Island takes the crown of having the best beaches in Africa.
Even though Mnemba's perimeter is only 1.5 kilometres (0.9 miles), there will be plenty of towel room on its unique white sand beach. The swimming and snorkelling conditions are excellent in the calm blue waters, and you can go snorkelling right off the coast. You can also enjoy the fantastic experience of seeing green turtle hatchlings emerge from their sandy nests. They will then make their way to the sea.
The magnificent Mnemba Island Lodge consists of 12 private beach cottages. They are set in the shade of the island's tropical vegetation, which is the only place to stay on the islet.
Quirimbas, Mozambique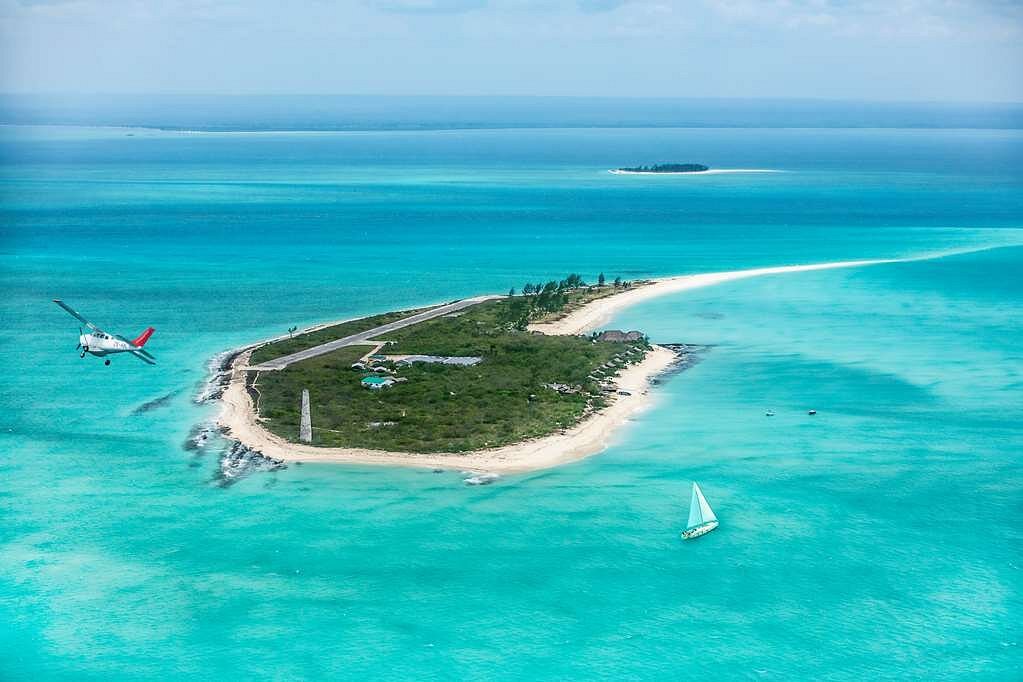 The Quirimbas Archipelago, consists of 32 picturesque islands stretched along the Mozambican coastline. It is rich in cultural and historical significance — not to mention some of Africa's best beaches! The Quirimbas National Park protects many islands, allowing nature enthusiasts to explore enchanting forests. You can view rare marine species like turtles and dugongs, and discover thriving coral reefs.
Cape Town, South Africa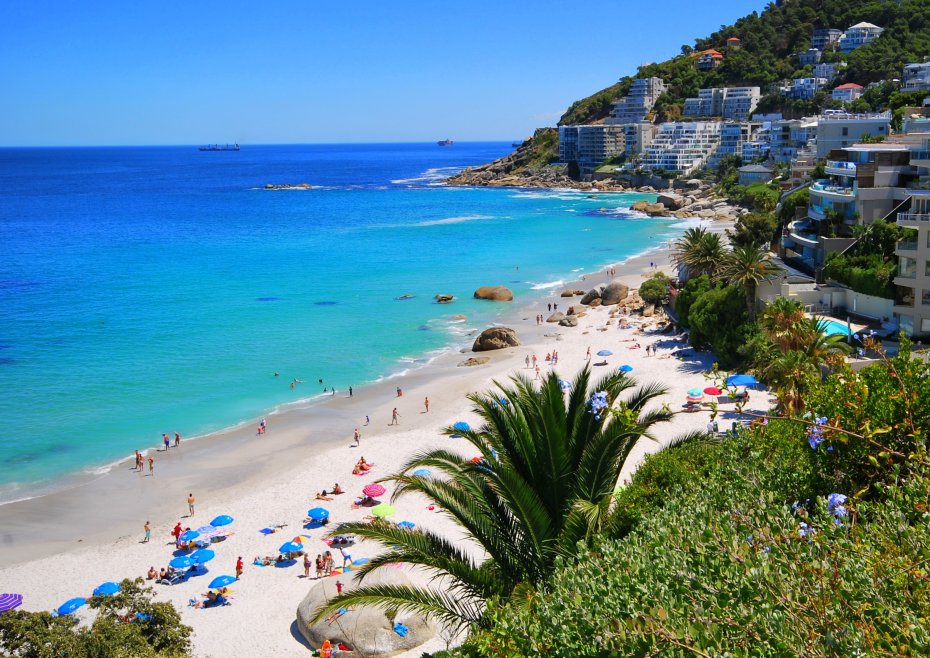 It's no secret that Cape Town is home to some of the best beaches in Africa. The most incredible beaches in Cape Town will satisfy all of your needs. You get lively beachfront bars, world-class restaurants, peaceful coves, safe swimming areas, or a romantic site for a sunset picnic.
Seychelles, Anse Source D'Argent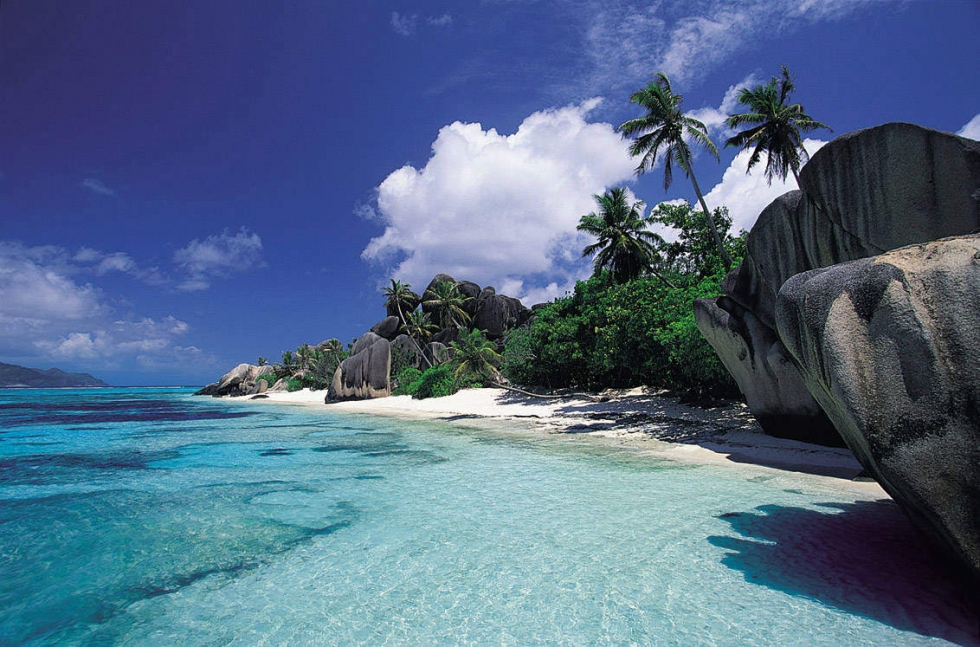 If you're seeking some of the best African beach vacations, the stunning islands of the Seychelles Archipelago are hard to top. Seychelles provides you with the chance to live out your tropical island dream. It is pure world-class luxury, set against the calm blue waters of the Indian Ocean. It comes with only granite rocks or the occasional cluster of palm trees breaking the long stretches of white sand beaches.
If you've ever wondered where those stunning photos of Seychelles are from, it was most likely on the island of La Digue. Anse Source D'Argent, on the island of La Digue, is perhaps one of Africa's – if not the world's – most stunning beaches. With its impressive boulders, turquoise waves, and undulating palm trees, this idyllic stretch of pure white sand beach is ideal for sunbathing and snorkelling.
Trou aux Biches, Mauritius
When it comes to the best beach destinations in Mauritius, the west is the way to go. During the rainy season (January to March), the west coast of this Indian Ocean gem is largely sheltered from the elements. The best beaches in Africa lay still waiting for you.
Trou des Biches is especially popular with families because of its clear waters and safe swimming conditions. There are plenty of water sports to keep the youngsters occupied, and a fantastic coral reef just a short swim away. The eateries in the area feature delectable global food.
Lamu, Kenya
Lamu Archipelago has the enticing Indian Ocean islands of Lamu, Manda, Pate, Kiwayu, and Manda Toto, just off Kenya's north coast. If you're searching for a peaceful, away-from-the-crowds African beach holiday, these islands are a must-see.
Historical walking tours, dhow (traditional sailboat) rides, kayaking, and swimming with dolphins are just a few of the activities available. The ideal months for snorkelling and scuba diving are November to March, when the water is at its clearest.
This UNESCO World Heritage Site has been part of Swahili culture for over 700 years. It is home to some of Kenya's best barefoot luxury beach resorts. The island also has Africa's best beaches, stunning coral reefs, diverse activities, delicious cuisine, and pleasant, discreet service.
Mafia Island, Tanzania
While Zanzibar is Tanzania's most popular island, Mafia Island provides discriminating travellers a tranquil and exclusive refuge. It is away from the tourist crowds that frequent some of Tanzania's other beaches. Mafia Island Marine Park, the largest island in the Mafia Archipelago, is home to one of the world's top dive sites. Mafia's fantastic beach hotels provide excellent diving equipment and logistics. You may live out your castaway fantasies on some of Africa's best beaches.
Every year, between October and April, whale sharks travel along the shores of Kenya and Tanzania. These gentle giants congregate on Mafia Island for longer than anywhere else on the East African coast during this time. One of life's greatest pleasures is to swim beside these calm, slow-moving filter-feeders.
De Hoop Nature Reserve, South Africa
The De Hoop Nature Reserve, known as the 'jewel of the Western Cape,' is about three hours' drive from Cape Town. It provides a handy stopover for those touring South Africa's beautiful Garden Route. This beautiful coastal reserve is part of South Africa's Whale Coast, which offers the best land-based whale watching in the world.
Whales migrate from Antarctica to calve and breed between July and November. This protected marine area is also home to dolphins, seals, and various aquatic birds. De Hoop offers some land-based marine safari experiences on some of Africa's best beaches. It comes with spectacular fauna and vegetation, undulating hills, and abundant sea life. The whale-watching experience adds to the reserve's reputation for the best beaches in Africa.
Bom Bom Island, São Tomé and Príncipe
Sao Tomé and Principe are two tropical islands that float in the Gulf of Guinea off Africa's west coast. This newly discovered hidden gem and must-see African beach paradise combine barefoot luxury with Crusoe-style adventure.
Tomé is the larger and more developed of the two islands, while Principe is far more remote. Both islands have some of Africa's most stunning beaches, ranging from golden swaths to powdery white crescents.
Bom Bom Island is a small island off the northern coast of Principe with palm-fringed beaches. The interior forests are a birdwatcher's dream, while active travellers will enjoy activities like snorkelling, whale watching, and deep-sea fishing.
Ilha Caldeira, Mozambique
This secluded island off the coast of Mozambique is the ultimate barefoot luxury getaway next year. In 2022, Banyan Tree Hotels & Resorts will debut its first premium resort in Southern Africa on this unspoiled Indian Ocean gem. Banyan Tree Ilha Caldeira's private villas will provide breathtaking views of the islet's white-sand beaches and spectacular sunsets. It is all while focusing on sustainability.
Ilha Caldeira is a world-class diving location and a marine protected area, with 20% of Mozambique's intact living coral! Guests can enjoy activities such as whale watching, kayaking, trips to surrounding islands within the archipelago. You can discover a historic shipwreck that sank in 1947, in addition to sunbathing on footprint-free beaches.