How tall is the tallest building in Africa? In this article, we rank the tallest buildings in Africa. In the last decade, tall buildings have risen significantly throughout the continent, from South Africa to Ethiopia, Egypt to Kenya.
Skyscrapers usually serve as office spaces, hotels, residential buildings, and shopping centres in the city centre.
5. Britam Tower Kenya, Nairobi
On the fifth degree, we have Britam Tower, situated in Nairobi, Kenya. This skyscraper, owned by a British-American investment company, stands as far as 195 metres (640 feet) above the ground. Holding 32 usable floors, it also inherits a unique and prismatic shape; it starts as an equal four-sided footprint and ends with a 60m-massed two sided roof, containing three helical wind turbines. It is the headquarters of the Britam Holdings financial services company, making available office spaces and a twelve story parking lot with a respective capacity of 1,000 cars.
4. CBE Tower Addis Ababa, Ethiopia
Ranking fourth is the CBE Tower sitting at Addis Ababa, the capital of Ethiopia. Being the headquarters for the Commercial Bank Of Ethiopia with 1795 branches, it is the tallest building in East Africa reaching a height of 209m (685ft) and compiling a bulk of 53 floors. Inaugurated by the Ethiopian Prime Minister Abiy Ahmed, constructed by the China State Construction Engineering Corporation (CSCEC). And, covering an area of 165,476 square metres, it carries quite the variety of designations: commercial and conference centre and general public areas like exhibition areas, cafeterias, sighting areas, shopping mall, cinema hall, gymnasium, restaurants and much more, let alone being in itself a tower.
3. Carlton Centre Johannesburg, South Africa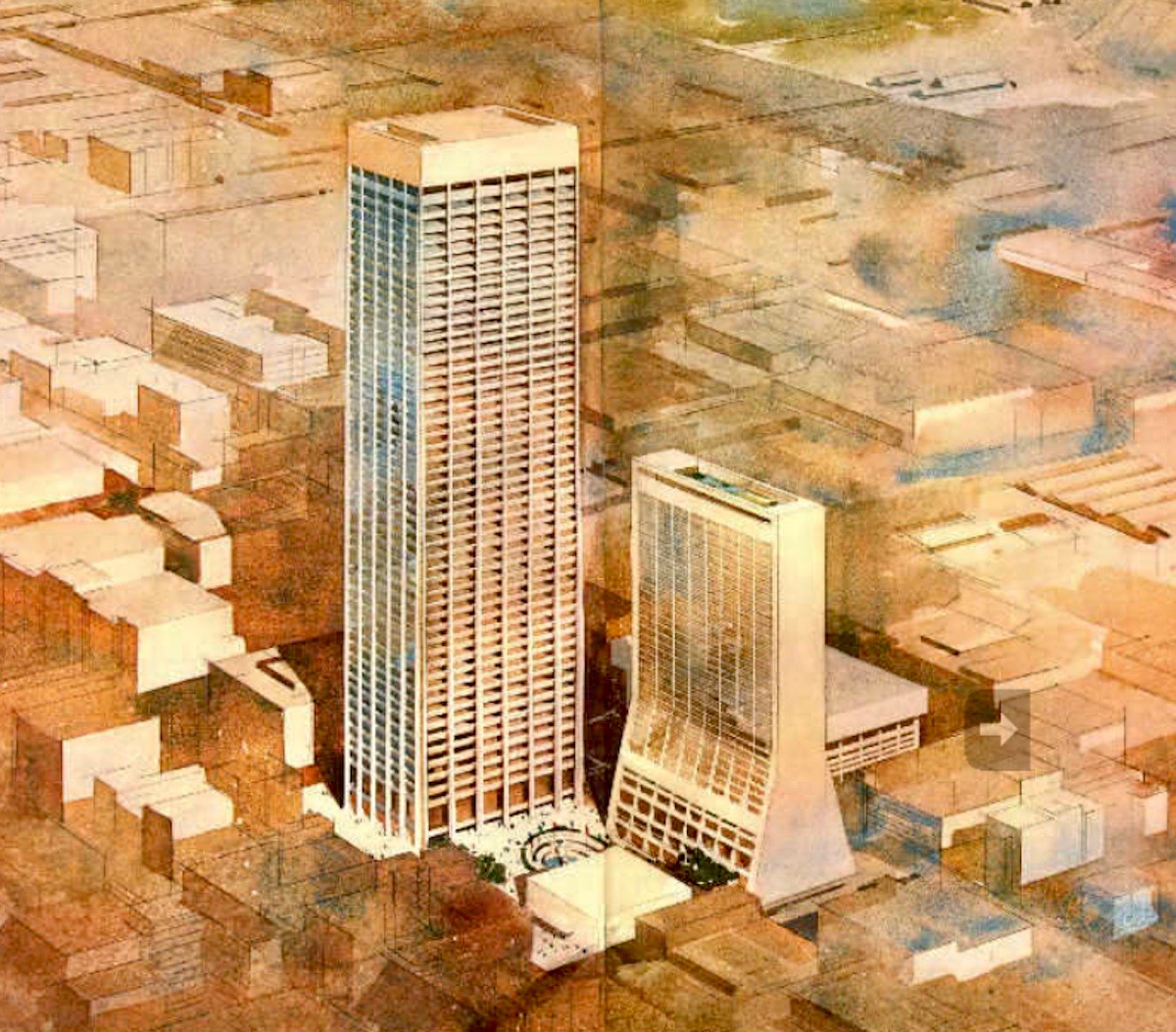 In third place we have a 223m (731ft) tall skyscraper and shopping centre, Carlton Centre in Johannesburg, South Africa .The entity has stood as the tallest building in Africa for more than four decades since its completion in 1973. It contains housing, offices and shops and was designed by the US architectural firms Skidmore Construction, Owings Brothers and Merrill, with its design resembling the famous Seneca One tower in New York City, US.
2. The Leonardo Sandton, South Africa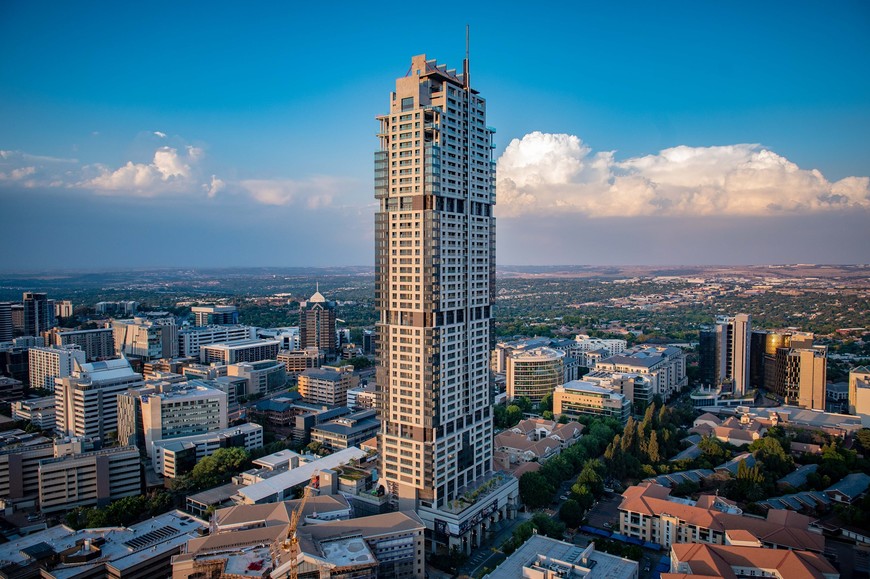 Coming second is The Leonardo sitting in Africa's richest square mile, the city of Sandton, South Africa. Comprising 55 floors and reaching a height of 234m (768ft), it is 11m (36ft) taller than the Carlton Centre. Respective construction started in 2015 to 2019, costing over $129M (two billion rands). Within its 200 apartments and 11 floors of commercial office buildings, the tower offers opportunity to live, work and play amongst the hustle and bustle that Sandton provides.
1. The Iconic Tower Egypt, Northern Africa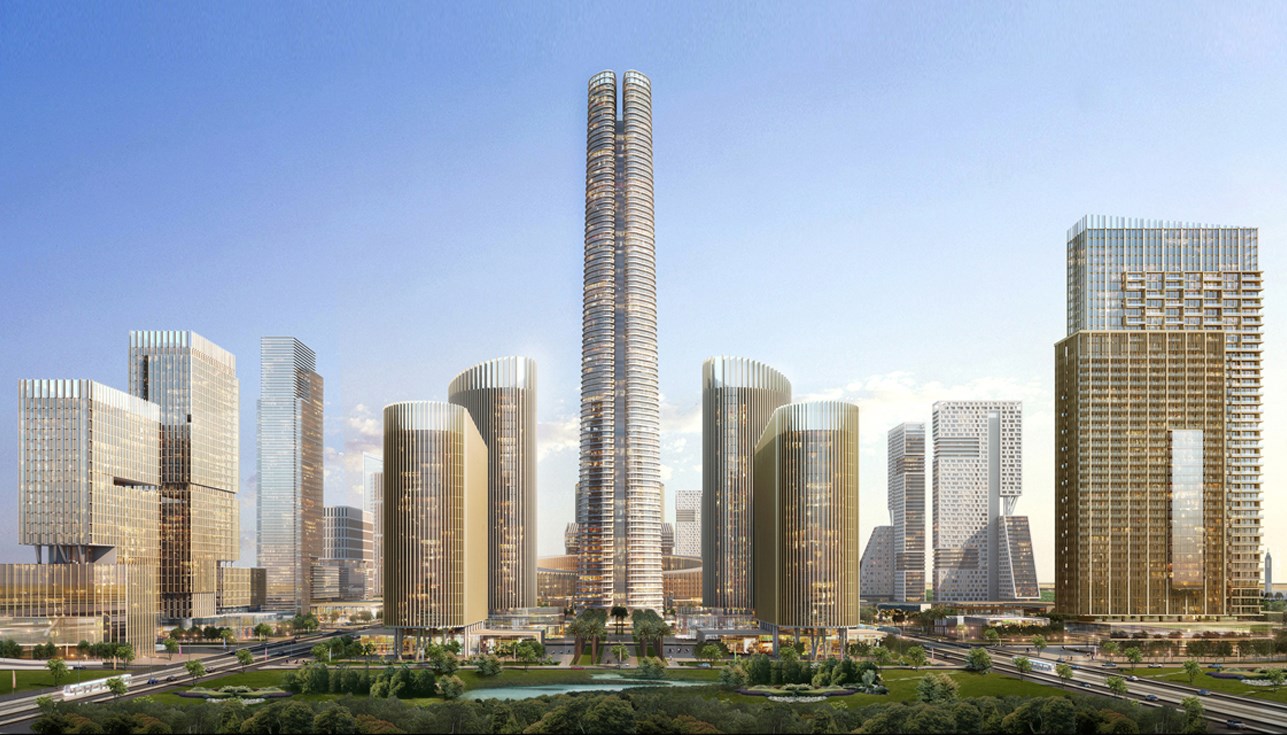 The Iconic Tower in the New Administrative Capital (NAC) of Egypt is crowned the tallest building in Africa, topping in on a bold 385m (1266ft) height. Within a 7,100,000 square metre covered area, it holds 80 floors mostly for office use. Its construction occurred between May 2018 to August 24th 2021 with the CSCES being the main contractor and securing up to 5,000 jobs. It is one of twenty buildings that make the central business district (CBD) for the new capital. Egyptian Prime Minister Mostafa Madbouly, attends the commencing ceremony of concrete flooring operations on the foundations of the tower. The design was inspired by the shape of a pharaonic obelisk w glass exterior.