The decline could pave the way for central bank to cut rates Banco Nacional de Angola targets sub-18% inflation by year-end
Angola's inflation rate dropped below 20% in August for the first time in more than two years, paving the way for the central bank to start cutting interest rates.
Consumer prices rose 19.78%, the southwest African nation's statistics agency said on Tuesday. That's down from 26.09% in the same month a year ago and the lowest level since March 2020. The central bank forecasts inflation will slow to below 18% by the end of the year.
Banco Nacional de Angola Governor Jose de Lima Massano said in an interview in August he expects "interest rates to follow the same trend." Policy makers kept the benchmark rate at 20% for a sixth straight meeting in July, aided by the kwanza's gain against the dollar to become the year's second-best performing currency tracked by Bloomberg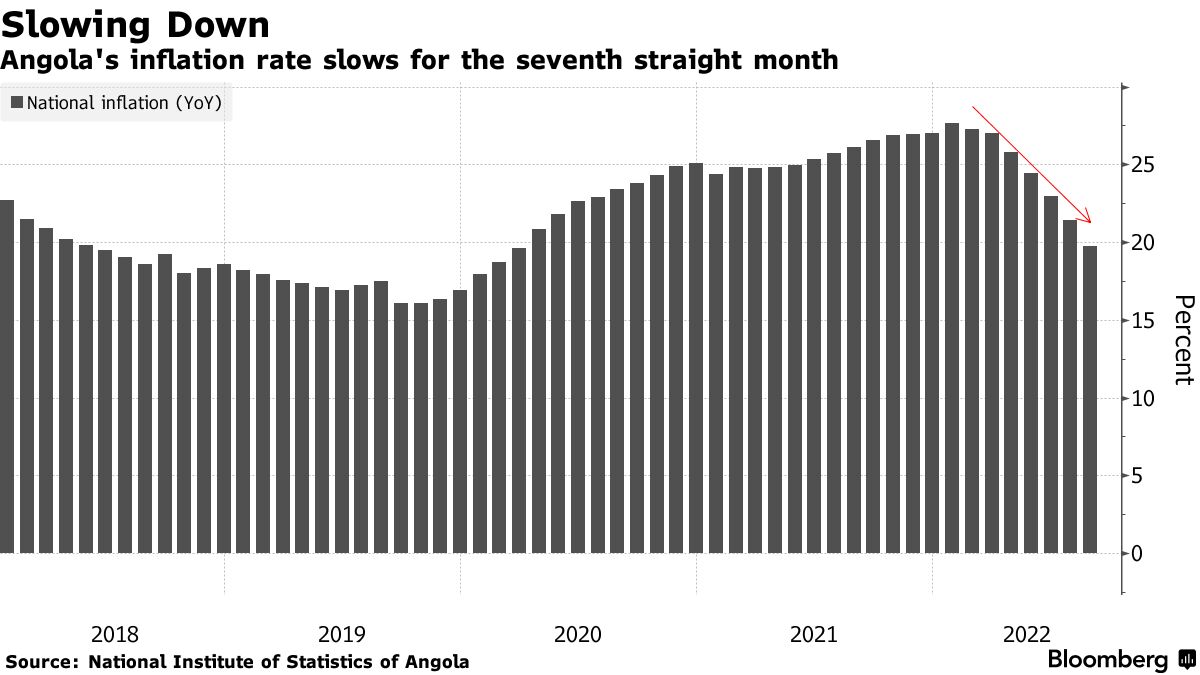 Cutting borrowing costs will make Angola, which vies with Nigeria as Africa's biggest oil producer, a global outlier as price-gains accelerate in many countries across the world. UK inflation is estimated to surge above 18% for the first time in almost half a century next year, while Indonesia last month unexpectedly raised borrowing costs for the first time since 2018.
Angola's monetary policy committee next meets on Sept. 26.