Horticulture industry leaders in Rwanda have projected that by 2026 avocado export by the East African country will increase by over 600% thanks to a number of strategies they are putting in place to realise forecast.
According to Seun Rasheed, CEO at Souk Farms which is one of the largest growers and exporters of fresh horticultural produce in Rwanda, good agricultural practices are of great importance for Rwandan farmers even as the country actively works towards sustainability.
"We have seen the effects of the economic and environmental situation on several countries, and we learn the right lessons to make our agriculture sustainable. We are increasingly adopting irrigation, energy, and fertilization systems that strengthen our resilience to crises," said Rasheed.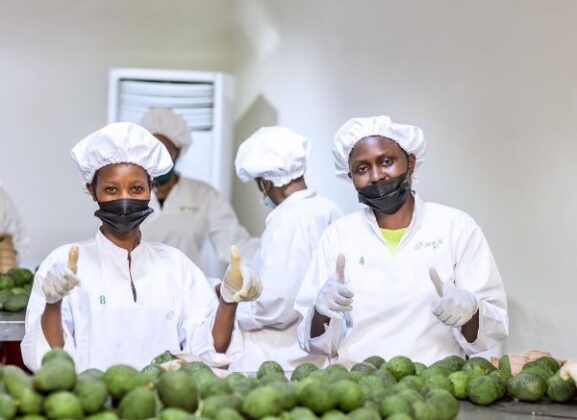 The executive explains that, although Rwanda is an emerging country in the international agricultural market, as their horticulture and agriculture exports date less than 10 years, favorable climatic conditions are a competitive advantage.
The country's supportive government policies have strengthened their position and rewarded the efforts of farmers and the government to promote agribusiness.
"We produce throughout the year and have the capacity to supply the international market on a stable basis, in addition to the fact that our production costs remain lower despite recent increases," Rasheed added.
The increase in fruit and vegetable exports is mainly driven by avocado, french beans, bird eye chillies, and habanero chillies.
"For avocado, Rwanda's export could increase by over 600% to 16,000 tons per year by 2026 based on trees planted to date. The same applies to other vegetables such as chillies and french beans, which are seeing strong growth of upwards of 30% annually" said Rasheed.
Agriculture is at the backbone of Rwanda's economic activity, and roughly 70% of the community is engaged in the sector, FAO reports.
Overall, around 72% of Rwanda's working population is employed in farming and related activities.
The sector accounts for 33% of the national GDP. According to Souk Farms, horticultural exports have been steadily growing over the last decade and are now established in addition to tea and coffee, which are commodities traditionally shipped by the country.
Avocado market
According to Rwanda's National Agricultural Export Development Board (NAEB), avocado market is evolving towards more sustainable and therefore, needs cost-effective transportation chains including sea freight.
In the current production, Rwanda exports 200-250Metric tons of avocados per month primarily to the United Arab Emirates (UAE).
Avocado market in the country is further expected to increase in the near future. Through mass avocado production, several exporters have planted big areas which are coming into production in 2023.
Therefore, it is expected that approximately over 200 hectares will come into production in the coming years, almost doubling the avocado production in Rwanda. The Hass and Fuerte types are the most popular in Rwanda.