Finance Minister Dr. Uzziel Ndagijimana last week officially launched Trinity Metals, a merger of three mining companies that deal in Tin, Tantalite, Tungsten and Lithium exploration.
Trinity Metals is a US$30 million merger of Rutongo Mines Ltd, Eurotrade International Ltd and Piran Rwanda Ltd.
The company now employs more than 5000 people.
The mining sector is the country's second-largest export revenue earner after tourism, and Rwanda's ambition to boost it lies in local mineral value addition.
Minister Ndagijimana said that despite its position as second earner of exports receipt, "our mining sector is very far from reaching its potential."

Last year, 2022, excluding gold, recorded mineral exports amounted to only a little more than US$200 million.
To realize the potential of the mining sector, Ndagijimana called for use of technology to increase productivity in extraction; thinking about employees and environment protection.
He added that the company should consider investing in beneficiation before exporting the minerals.
The company Chairman, Shawn McCormick, said in the next 5 years, "we are investing into further expanding our mines, introducing new equipment and upskilling our workers."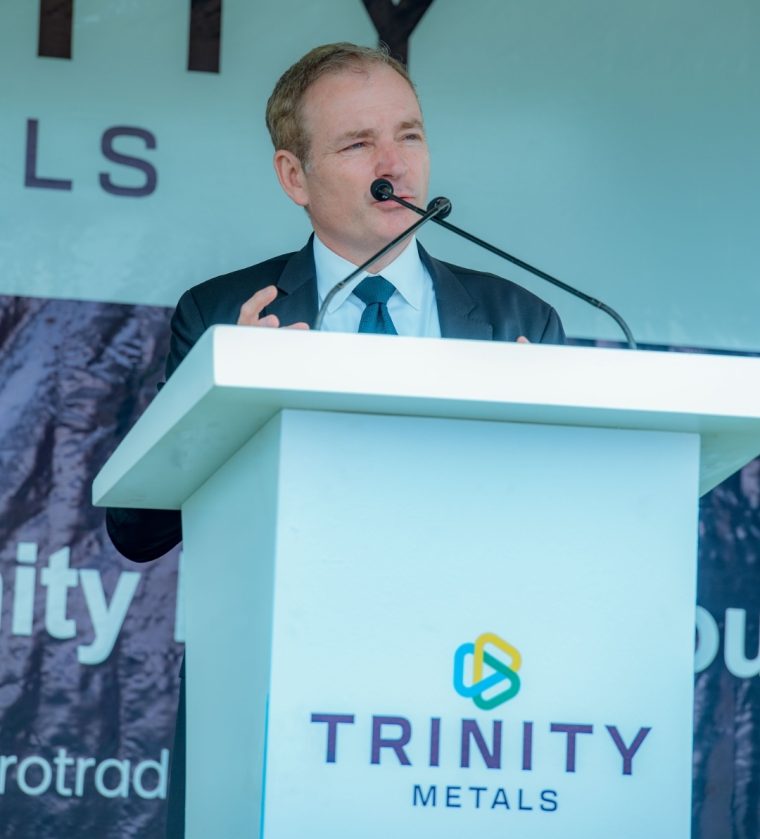 "We are mindful of our workers' safety and emphasize best safety protocols and environmental systems to ensure that our people and the environment are not hurt," added McCormick.
Meanwhile, Lithium ore is currently on high demand globally due to increased production of batteries for electric vehicles and other gadgets.
A kilogram of lithium, depending on quality and quantity ranges between US$1000/MT and US$6000/MT.
In Rwanda, Lithium has been traced in different parts of the country including Rwanda has at least six known deposits of lithium, including Ngororero, Muhanga, Karongi, Bugesera and Rwamagana.