Ghana is eyeing Kenya mangoes for re-export to EU market during the western Africa country's mango off-season period in a move that is poised to increase market for Kenyan growers.
Davies Korboe, president of Federation of Association of Ghanaian Exporters last week led a delegation of business people to Kenya to assess the Kenyan mango as they plan to start imports of the fruit.
The delegation was on a fact-finding mission on Kenya's ability to supply their market before signing bilateral agreements as they seek Kenyan fruit to supplement their mango exports.
"We can trade among ourselves where we don't have mango we can easily access from here when ours is off-season for export to Europe," said Korboe.
The programme is being supported by the European Union-funded Market Access Upgrade Programme (MARKUP) that will train farmers on good practices in order to access the Ghanaian market given the stringent measure imposed by Europe on exports of fresh produce.
"The international market requires some basic standards to be complied with before you are given a market there, hence the need for training to ensure compliance," said MARKUP Kenya national coordinator Maina Karuiru.
Under the market access programme, farmers will be trained in phytosanitary requirements to meet the standard of the European Union.
The trade deal will see Kenyan farmers export both processed and fresh mangoes to Ghana, making it the fourth export destination for local produce after the European Union, United Arab Emirates and the East African Community.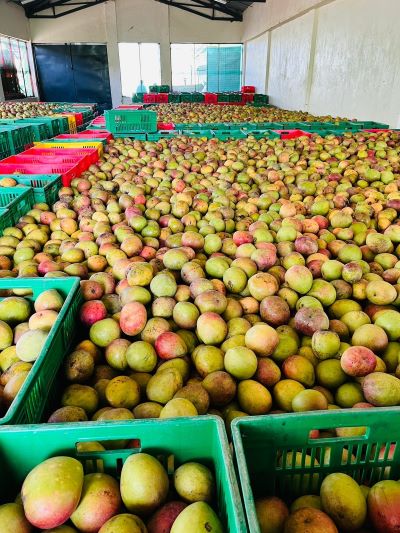 Kenyan mangoes have in the last two years been highly sought by different countries across the globe as the country enhances phytosanitary measures.
Stiff competition
Kenya has been facing a stiff competition in the continent from Egyptian mango exporters especially to the Middle East nations as Egypt enjoys close proximity to countries lowering shipping costs.
Kenya has since shifted its eyes to the EU market even by amore focus on changing mango varieties that have longer shelf life such as Keit and Kent as opposed to apple mango variety commonly grown by farmers.
Kenya's mango export
Data from Horticultural Crops Directorate shows that Kenya is the fourth largest producer of mangoes in Africa, with a 1.8 percent global production share of 0.9 million tonnes.
Mango is the second-highest exported fruit in Kenya, contributing 10.80 percent of total fruit export with a value of Sh1.4 billion whereby the EU imported 361,587 tonnes in 2017 with an annual growth of 7%.