MTN Bushfire and House on Fire are excited to announce the upcoming release of the first two CollaboNation tracks, along with their live music videos shot in-studio and at the globally acclaimed MTN Bushfire festival's 2023 edition.
Produced by the newly established Bushfire Records label and distributed by Paradise Worldwide, the tracks will be released globally on August 18, 2023, on all streaming platforms after a months-long collaborative process, which saw top artists from across Southern Africa breaking down borders through the power of music.
A ground-breaking annual initiative aimed at connecting and uniting the region through a series of unique music collaborations, CollaboNation was launched by House on Fire in 2022, with the support of the Sounds Connect Fund. The aim is to create unique musical collaborations resulting in one-of-a-kind songs, as well as expanding the opportunities for African artists to get their music heard via the cross-pollination of fan bases.
The CollaboNation artists selected for 2023, Thobile Makhoyane (Eswatini) X The Hood Brodz (Mozambique), and Mokoomba (Zimbabwe) X Morena Leraba (Lesotho), created magic in the recording studios in Maputo with the tracks "Seksedvute" and in Harare with "Chisimo", respectively, then brought that fire to life with explosive performances at the 16th edition of the MTN Bushfire festival in May, when they debuted the songs for the first time to hugely appreciative crowds.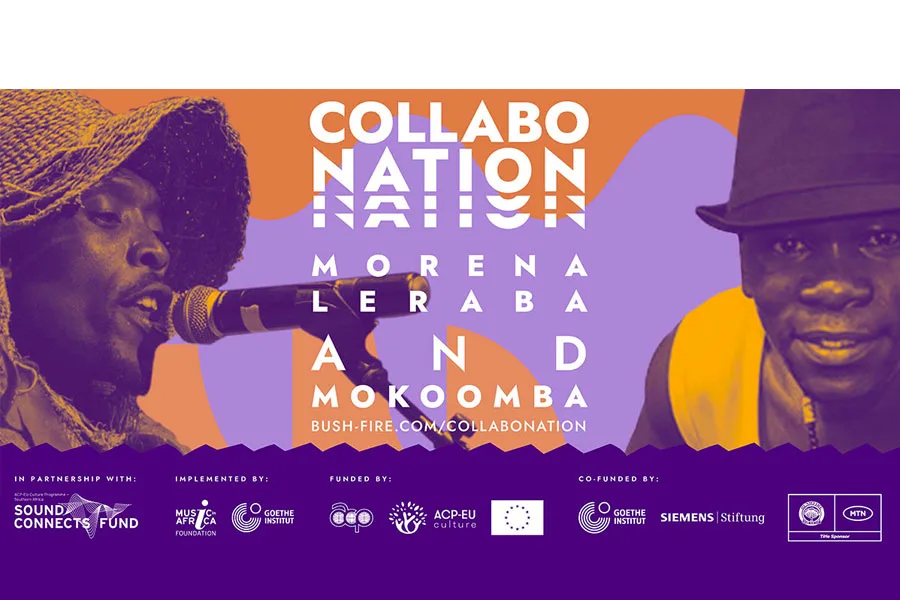 Bushfire Records is a dynamic new label with an authentic and eclectic focus featuring some of the finest musical and artistic talents from across Africa.  The label is inspired by the same ethos of the MTN Bushfire festival in Eswatini, an international festival of music and the arts that illuminates the transformational power of the arts through the Bring Your Fire call to collective action for positive social and environmental change.
The partnership with Paradise Worldwide, an independent European-based distribution company, will take the powerful and beautiful sounds of these Southern African siongs to the global market, with their access to network partners across New York, San Francisco, Mexico City, Berlin, Romania and other key Schengen cities.